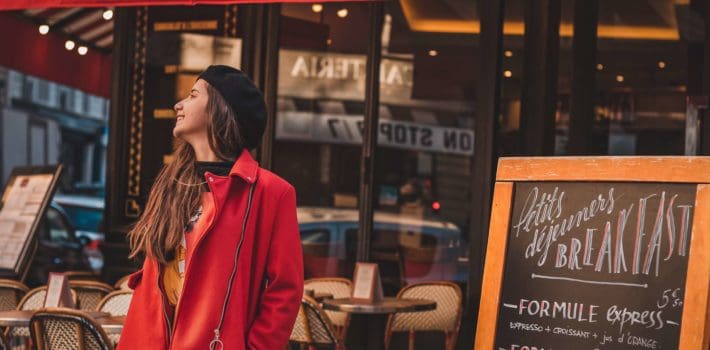 Wandering the streets of this romantic spot of Europe might be a neverending experience; Paris radiates the timeless fascination and classical elegance of old times, luring all sorts of travellers from all around the globe. Many of them are yet to discover all the delights of spending time in the city, including exceptional French cuisine. If you happen to be one of those lucky travellers, we are pleased to help guide you in the right direction by making a short list of the best places to eat.
Dining is one of the sacred rituals for Parisians, and everybody who follows it is treated accordingly.
Le Mary Celeste
Enjoy the unique nautical atmosphere in this high-quality French eatery located in the very heart of Paris. If you feel like tasting outstanding seafood and having a drink that pairs it nicely, it is your go-to place. You will never forget this cocktail-driven experience: the main attraction of Le Mary Celeste. Besides, you can find a wide selection of fine wines and craft beer. The eatery is one of the most popular, so reservations are recommended.
Le Grand Bain
Le Grand Bain is a lovely place for people wanting to try out author's European cuisine. Taste perfectly cooked beef with beetroots and horseradish. Order something like superb charcuterie or exceptional raw bonito tuna. The dishes are absolutely fresh and delicious, and the way you are served is simply outstanding. This restaurant is located far from bustling tourist sites, so we highly recommend your making reservations ahead of time.
La Buvette
La Buvette is a unique wine bar drawing the crowd from different corners of Paris. The atmosphere of intimacy is all around the place. Here you can find quality wines for every taste and pocket. They are served alongside with hors-d'oeuvres such as fresh ricotta or charcuterie. La Buvette is a good place for having a glass of wine and enjoying the company of locals.
Candelaria
If you want to find yourself relaxing in one of the best bars on the planet, Candelaria is your must-visit venue. This Mexican taqueria boasts authentic menu featuring guacamole with tortilla chips, tacos with chicken, tostadas, pork, and the variety of options for vegetarians as the Reserve Menu. Dishes that are not listed in the Reserve Menu change every now and then, so every time you will be discovering something new. The bar also offers some of the best Mexican cocktails.
Lockwood
This cosy, sophisticated bar is one of the biggest in Paris. The amazing brunch menu, a warm, welcoming atmosphere, and incredibly friendly staff make this bar an attractive place to enjoy spare time at. Here you can find all kinds of drinks from specialty coffee to delicious cocktails. The bar is open until 2 am, so if you are looking for a spot to stay late at night, this one is for you.
If you are struggling to find your desired destination or getting tired after being all day on your feet, you can book the MyDriverParis chauffeur service — a simple, cost-effective, and convenient way to get to the desirable place in Paris. Instruct your driver, and you will never miss an opportunity of having a good time in the right place.