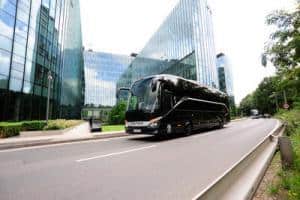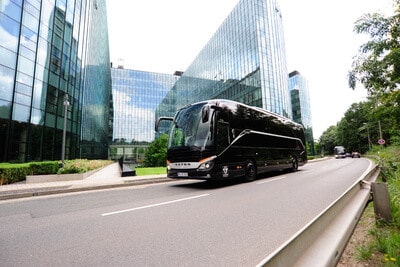 MyDriverParis offer you easy and comfortable travel with a private driver and a luxury bus & coach from Paris. With MyDriverParis you will have :
Private Transfers from Paris
Reliable door-to-door transportation
Fixed prices
Payment by card , wire transfer
Professional drivers english spoken
Our driver can pick you up at the airport, the train station or anywhere you want in Paris. With our luxury service , you will be able to enjoy your own exclusive day trip from Paris, while sitting back relaxed in the seats of one of our premium buses and coaches.
We are completely versatile to your needs and as such, we offer buses from 30 seaters to larger ones seating 59. Please remember to book as soon as you can so we can ensure you get exactly the right vehicle for your needs. We also offer the opportunity to hire more than one bus so you can travel in convoy if you wish.
All our drivers are professional bus and coach drivers who are trained to understand the value of customer care. Our drivers are friendly, reliable, fully trained in customer care and are punctual. Punctuality in our business of bus hire and coach hire is of utmost importance. Our drivers arrive at the pickup point, on time and in a clean and well maintained bus or Coach.
We hire out buses and coaches with driver for all occasions. For all your bus hire or coach hire with driver needs, we are ready to serve you and only a phone call away.
We understand that our business can only succeed if our customers are happy with our service. Our drivers are professional, the coaches and buses are kept clean and well maintained and we comply hundred percent with all public transport safety regulations.
Every effort is made to ensure that our prices are kept low but not the expense of service quality. Our business is designed to offer quality bus hire and coach hire with driver service, at a reasonable price.