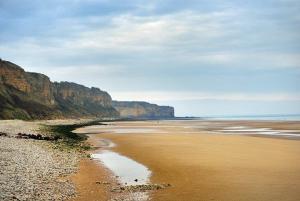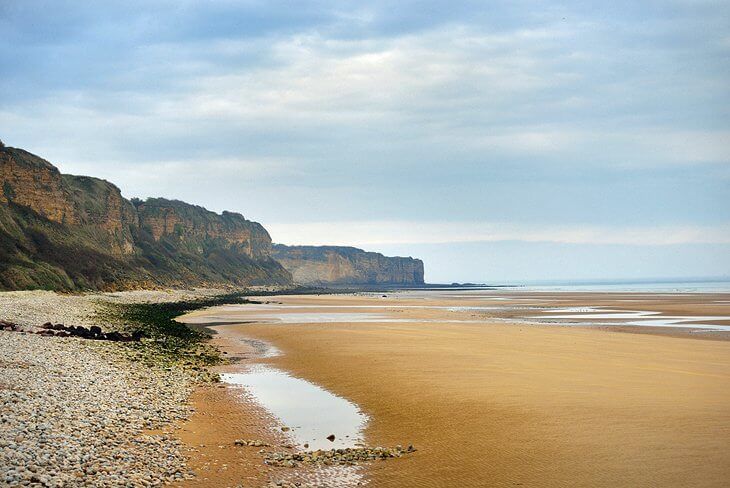 First , you driver will take you to PEGASUS BRIDGE (entrance fee not included), the most famous bridges in World War II with Remagen and Arnhem.
You will also visit ARROMANCHES with the D Day Museum (entrance fee not included) to discover the remains of the artificial harbor (Mulberry) that played a vital part in the success of the Landings.
From Arromanches, your driver will bring you to the German coastal artillery battery of LONGUES SUR MER that formed a part of Germany's Atlantic Wall coastal fortifications.
After visiting Longues sur Mer, you can have a lunch in a nice typical Norman local restaurant (not included).
After the lunch the trip continues with a visit of the AMERICAN CEMETERY of Colleville,that covers 172 ,5 acres and that contains the graves of 9387 military dead, most of whom lost their lives in the D­Day landings and ensuing operations (visit of the Memorial, the wall of Missing, the Chapel, many special tombs – Medals of Honor etc).
After that let's drive to OMAHA BEACH that since June 6th 1944 has become the symbol of the sacrifice of American soldiers in WWII. The primary objective of Omaha was to secure a beachhead of some 5 miles between Port en Bessin and the Vire River, linking up with the British landings at Gold Beach and the Americans at Utah Beach.
After your moving stop on Omaha Beach, you will finish your journey with the visit of POINTE DU HOC, where the Germans had built 6 casemates to house a battery of 155 mm guns. Situated between Utah Beach and Omaha Beach, these guns threatened Allied landings, risking heavy casualties in the landing forces.
Pricing :
| | | |
| --- | --- | --- |
| Mercedes E Class |  People : 4 | Total price: 1200€ |
| Mercedes V Class |  People : 7 | Total price: 1600€ |
| Mercedes S Class |  People : 4 | Total price: 2000€ |
| Mercedes Sprinter |  People : from 12 to 30 | Total price: 2600€ |
Entrance fee museum and lunch NOT INCLUDED
For booking this tour, please contact us at : contact@mydriverparis.com