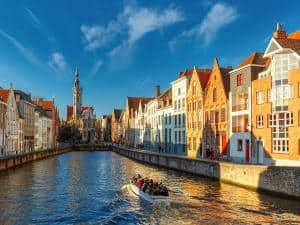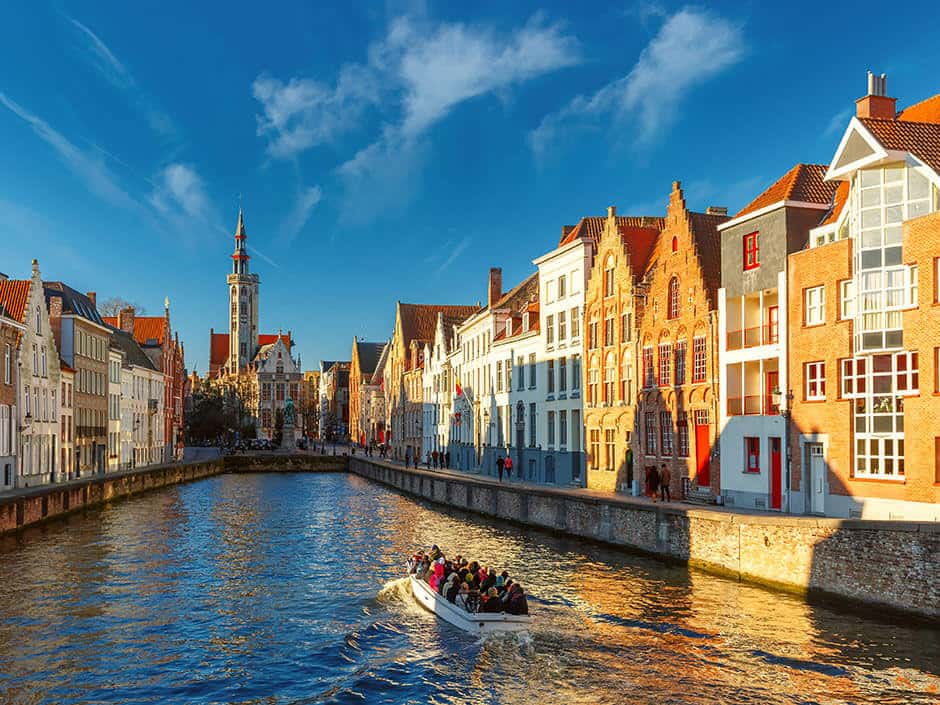 Your private driver will pick you up at your hotel or apartment at 07:00 for this wonderful journey  from Paris to Bruges. The drive will take about 3h30.
After parking in the center of town, your chauffeur will walk with you to the market square, the medieval heart of the city surrounded by spectacular neo-Gothic buildings where you will start your visit belfry tower, the proud symbol of Bruge's independence for centuries with its original cloth hall that used to house 384 sales stands.
After passing the statues of Jan Breydel and Peter de Coninck, the heroes of the battle of the Golden Spurs, you will see at the provincial courthouse before joining the burg square, the heart of the administrative Bruges with the Gothic town hall one of the most beautiful buildings of the city , its monumental front facade displaying the town weapons and its large staircase leading to the so called Gothic Hall with spectacular wall paintings that illustrate the most important historical events of Bruges.
You will visit also the former court of justice with the statues of Moses and Aaron on the facade and its famous chimney in wood , marble and alabaster built in 1528, before visiting the chapel that displays the ampul reputed to contain the blood of Christ
After that, you can take a boat cruise that last around 45 minutes on the Canals of Bruges, these remarkable city arteries where you will discover secret gardens, picturesque bridges, and wonderful still lives.
After the boat tour and before heading back to Paris, you will have time to explore some chocolate boutiques of Bruges as you know Bruges is the world capital of chocolate.
Bruges, a splendid medieval city, also called "the Venice of the North", is one of Belgium's crown jewels. In no other European city, the feel and look of medieval times are so present as here in this city close to the North Sea.
Several countries had their own representatives in Bruges: the Italians, the Germans, the Scottish, the Spanish, making the city a true European Center.
Pricing :
| | | |
| --- | --- | --- |
| Mercedes E Class |  People : 4 | Total price: 1500€ |
| Mercedes V Class |  People : 7 | Total price: 1800€ |
| Mercedes S Class |  People : 4 | Total price: 2200€ |
| Mercedes Sprinter |  People : from 12 to 30 | Total price: 2800€ |
For booking this tour, please contact us at : contact@mydriverparis.com