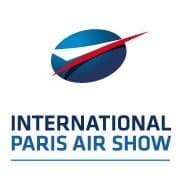 The Paris Air Show (Salon international de l'aéronautique et de l'espace de Paris-Le Bourget, Salon du Bourget) claims to be the world's calendar-oldest air show.Established in 1909, it has been held every odd year since 1949 at Paris–Le Bourget Airport in north Paris, France.
It is a large commercial event, with a major purpose being to demonstrate military and civilian aircraft to potential customers. It claims to be the most prestigious aircraft exposition in the world. Major aircraft sales contracts are announced by manufacturers during the show. All major international manufacturers, as well as representatives of the military forces of many countries, attend the Paris Air Show.
You can now hire a chauffeur for the next International  Paris Air Show.
MyDriverParis are often in demand for Paris Air Show, so it pays to book early to secure the car of your choice.