.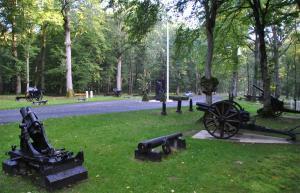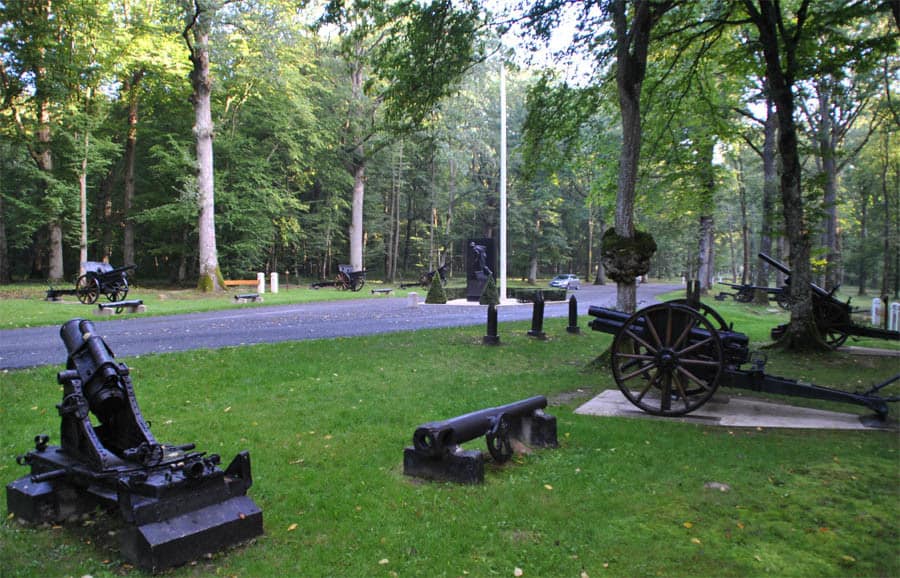 MyDriverParis offer you easy and comfortable travel with a private driver and a luxury car from Paris to Belleau Wood and back. With MyDriverParis you will have :
Private Transfers from Paris to Belleau Wood
Reliable door-to-door transportation
Fixed prices
Payment by card , wire transfer
Professional drivers english spoken
Our driver can pick you up at the Charles De Gaulle CDG airport Orly airport , the train station or anywhere you want in Paris and drive you directly toBelleau Wood. With our luxury service, you will be able to enjoy your own exclusive day trip from Paris to Belleau Wood, while sitting back relaxed in the seats of one of our premium cars.
The Battle of Belleau Wood (1–26 June 1918) occurred during the German Spring Offensive in World War I, near the Marne River in France. The battle was fought between the U.S. 2nd (under the command of Major General Omar Bundy) and 3rd Divisions along with French and British forces against an assortment of German units including elements from the 237th, 10th, 197th, 87th, and 28th Divisions.The battle has become a key component of the lore of the United States Marine Corps.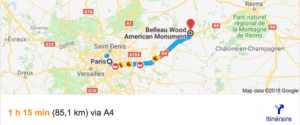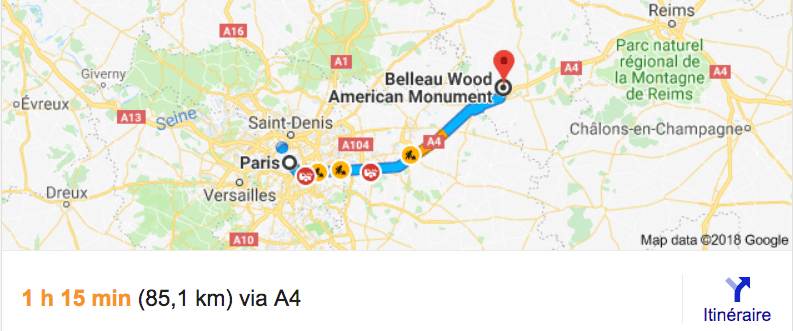 The distance from Paris to Belleau Wood is around 85 km with an estimated trip duration of 1 hour and 15 minutes.
Choose from a large fleet of premium vehicle to be driven from Paris to Belleau Wood.
MyDriverParis owns a variety of vehicles to choose from for your ride. Our range of car classes vary from a luxury sedan to van. For large group, we also can provide minibus and bus.
If you need anything special for this ride from Paris to Belleau Wood, feel free to contact us ! We can adapt to each transfer to meet all your needs.